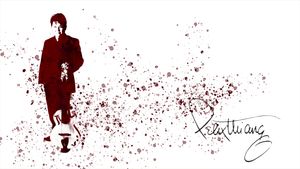 Felix Thiang is a 7 string jazz guitarist and ukulelist based in Melbourne, Australia.
As a music eduactor, Felix is actively teaching young musicians at the Auburn South Primary School as well as in his private studio, the Jazz Guitar Workshop. The Jazz Guitar Workshop and method was established to introduce intermediate and advanced guitarists to the jazz vocabulary in an intuitive and progressive manner.
As a Musical Director, Felix, has worked on and co-produced a number of vocal workshops and amateur theatre and cabaret productions. Working closely with vocalist Bridgette Allen, Australia's Duchess of Jazz, Felix's own jazz musical, "Nice Work?", was produced and presented as part of Bridgette's Bathroom to Broadway vocal workshop series. 
Felix also performs in a variety of ensembles including his own trio with bass and drums. The Felix Thiang trio's repertoire includes original compositions as well as fresh interpretations of standards and timeless bebop hits, reimagined for the classic guitar trio format.
Felix is available for private in person and online lessons as well as bookings for workshops or performances.
Guitars and gear
Felix plays custom 6 and 7 string archtop guitars handcrafted by master luthier Gary Rizzolo of Rizzolo Guitars. Felix tunes the 7th string to a low A1.
Felix also currently gets his live sound by playing through a Harman Soundcraft Ui24R PA system paired with JBL EON615 speakers via a Tech21 Sansamp Para Driver (DI). The real time analysis tools of the parametric eq on the Ui24R has allowed Felix to better balance the notes across the wider range of the 7 string guitar in many venues. The multi-track recording functionality has also allowed for an extremely easy workflow with recording live performances and the Ui24R, along with with Felix's Rizzolo guitars, is now considered an indispensable piece of equipment.
When not using the Soundcraft Ui24R (eg. on gigs where a PA system and a sound engineer are provided), Felix plays through an Acoustic Image Clarus 2R paired with a Raezer's Edge 12" speaker cabinet.